Hello, my name is Natalia Dovhalionok. I am a Designer, I run design-led research investigations, build interactive experiences for socially oriented, future-facing studios of London, deliver confidant results for large scale business enterprises. My practice's recurring themes are Innovation, Future Sensing, Interactive Storytelling driven by social and environmental matters.



Throughout my experience with Superflux, I had multiple inputs into different projects. However, a considerable part of my efforts went into the Ambient Reality foresight report. I was in charge of the layout and illustration of the report. This report collects insights from the ethnographic and foresight research and critical sensemaking process carried out by Superflux for Omidyar Network.
My role in creating the report was also mapping, and organising found information, filling in the research gaps, opening new directories by providing new theme-specific research.
The process of sensemaking was critical to this project's journey, enabling Superflux to surface unexpected connections and interdependencies and question earlier biases and assumptions. Alongside project manager, I have designed a series of digital exercises in Miro and assisted in a workshop curation. Workshop tasks allowed participants to reflect on the research through different lenses, revealing how biases and assumptions can shape how we view ambient technologies. Workshop findings provided a solid ground for reports direction and development.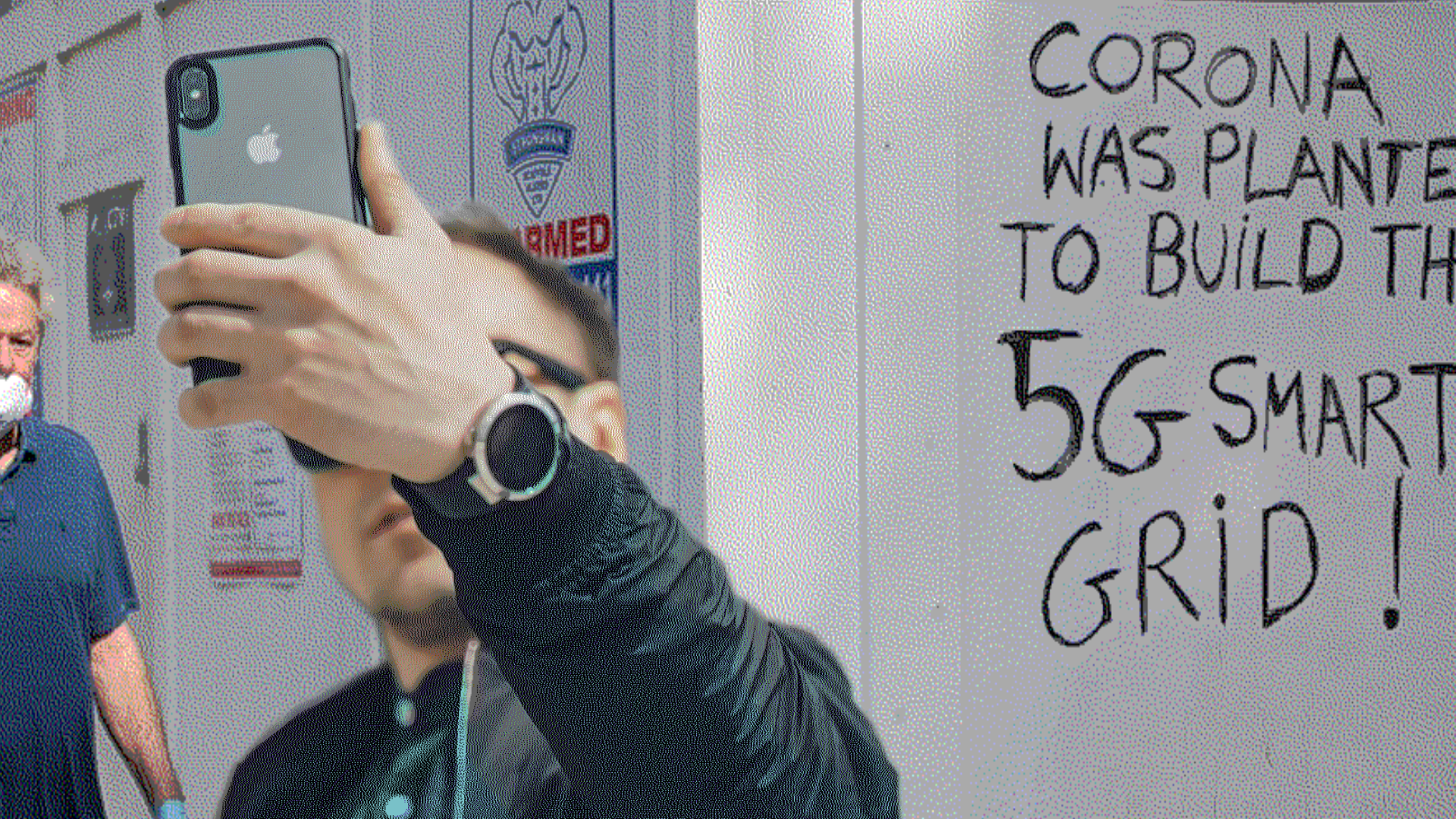 Using report insights, I have developed illustrations and collages to accommodate the esthetical presentation of the research. Each image is a unique reflection of the theme addressed in each spread of the report.
Challenge: Translate the report's content on the future of luxury into a highly engaging visual experience, introduce the research theme and encourage viewers to buy the full report.
Proposed Solution: I used a gamification technique to promote desired marketing effect. The microsite offers a miniature creative and digital consumer journey. Using a webpage, visitors can explore the report through an interactive 3D environment.
This game-like space is a first-person journey across several 'points of interest' that reveal highlights from the report and eventually lead to the report purchase page. This specific landscape powerfully highlights the theme of 'Anti-Social Sanctuaries' that plays a vital role in the report. The Artificiality of this particular landscape resonates with the concept of non-tactile luxury, similarly to how we see brands move their products into augmented reality spaces.
Using the cursor (circular shape) at the centre of the screen, the visitor can control the direction they are moving in. Bottom left of the screen, the user can see the link to the report if they wish to proceed at any given point.
As time elapses and the user travels through the landscape, highlights from the report will become revealed to them. After a predetermined time, they will be transported from the environment, returned to the link and encouraged to purchase the report.
---
Software Used:
Unreal Engine, After Effects, Photoshop.
2021
For over a year, I have collaborated with Petrossian's London distribution team on various visual assets designed to propel sales in the UK. From posters and web representations to large sales brochures. I have expanded the brand's premium feel, making my designs effectively attract new clientele to enjoy the brand. The success of my outcomes resulted in their incorporation abroad, specifically in Hong Kong, Switzerland and France.

Dom Petroff is a Petrossians sub-brand; I have played a vital role in its ongoing global rebranding process by designing series of assets that are currently reintroducing brands products worldwide.
Below ︎︎︎ you can see a complete product catalogue actively used in the UK and abroad.
---
Software Used:
InDesign, Illustrator, Photoshop
2020 - 2021
NOW IS THE TIME


Live action role-playing game
Two-day participatory workshop led by DASH'N'DEM, Camila Gonzalez with support of Natalia Dovhalionok for 16-21 year olds. For those who are interested in politics performance and technology.

My role in this collaboration was to assist in creating the speculative Post-Brexit future, in particular content creation and visual Identification of the artefacts designed to guide participants through the project's narrative. Artefacts designed by me included a short documentary, series of edited news videos, and over 70 newspaper headlines.
"Take a speculative leap in time of a recent Brexit victory that has shaken deeply divided and forever changed the future of the UK. The workshop will bring tactical creativity of international student movements to the workshop, hailing the rise of new young people's Political Language. The event in part will be inspired by the 2011-13 Chilean Student Movement that combined urgent Political Speech and entertainment in their fight for the right to free education."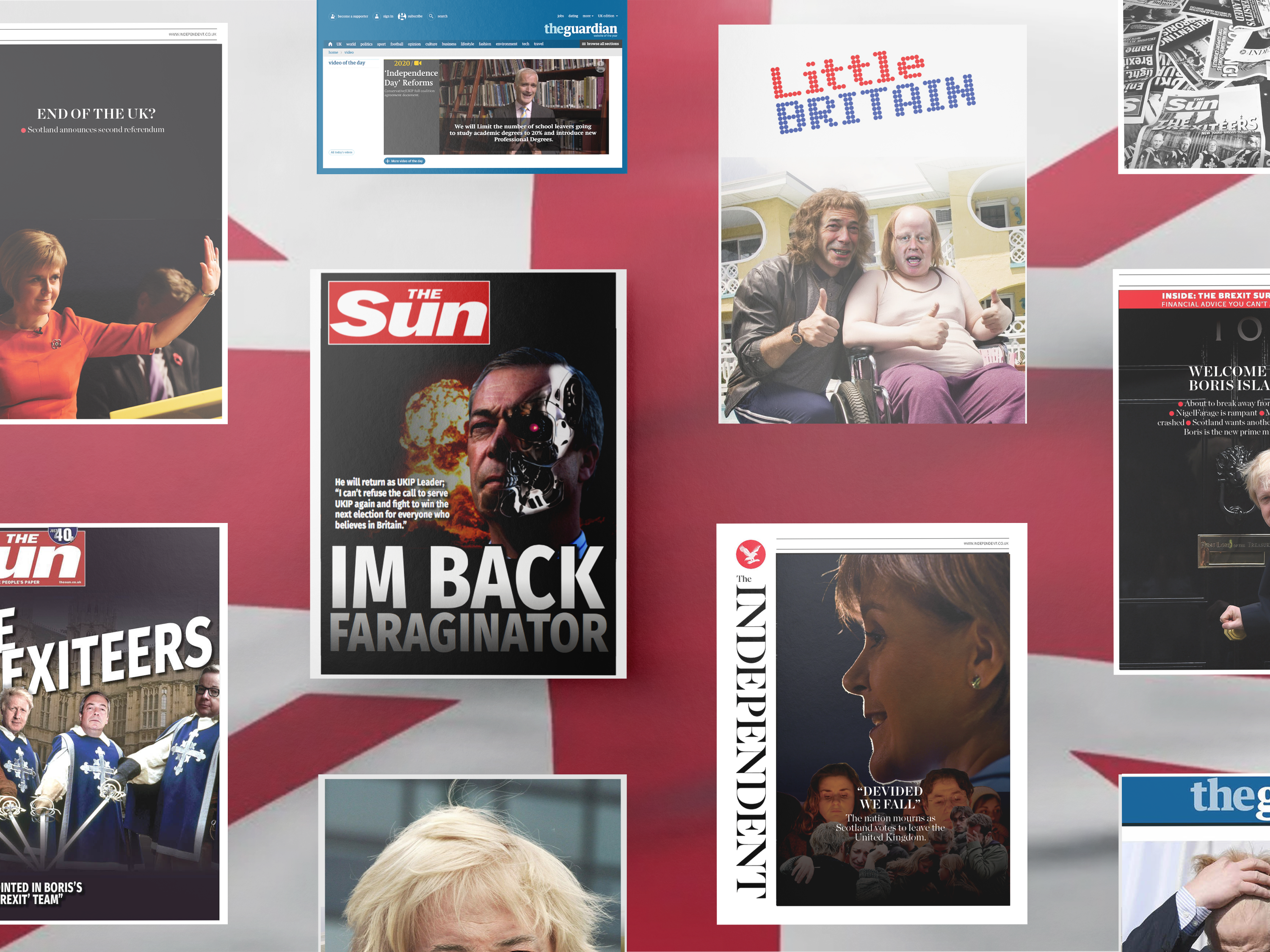 https://timelinelarp.tumblr.com/ link to online blog containing sketches (WIP) of newspaper headlines, as well as other media for fictional events from the future.

---
Software Used:
Illustrator, Photoshop, Premiere Pro, After Effects
2016
Working With Something & Son
In the summer of 2018, I assisted Something & Son's team, running a series of events, "Common Ground", the event took place outside of TATE Britain and involved local people in the running of the space. My
responsibilities included: Working with visiting crowds and project participants, supporting the building team in assembling and disassembling the space, assisting visiting artists and workshop curators.

In December 2019, I was back helping Something & Son's team to work on their new program, Tomorrow's Market. Tomorrow's Market is a business support program for a new generation of market traders. I worked side-by-side with a project lead helping participants understand the value of their products and services by collaborative development of new visual identity for their brands. I also documented live events and followed a pre-designed Instagram guide to reflect on project progress and participants' successes.