Film In The City

Series of creative workshops with The Old Royal Naval College.
This research driven project investigates the different ways in which cinematic representation impacts on the perception of real spaces and places. The Old Royal Naval College in Greenwich, London has appeared as the location and backdrop for over ninety films. My project posits that spatial identity is created through a complex mix of media representation and lived experience. My question is; What is at risk when commercialising spaces for cinematic use?
Greenwich and the Royal Naval College are key British heritage sites, utilising funding from the film industry to aid the upkeep and investment of the site. But how is the cultural perception maintained and managed? This project brings the local community together to share their hopes and fears for their Borough. By designing a series of models, props, films and workshops, this project aims to provide tools for collective dialogue around the question of what the film industry brings into the area.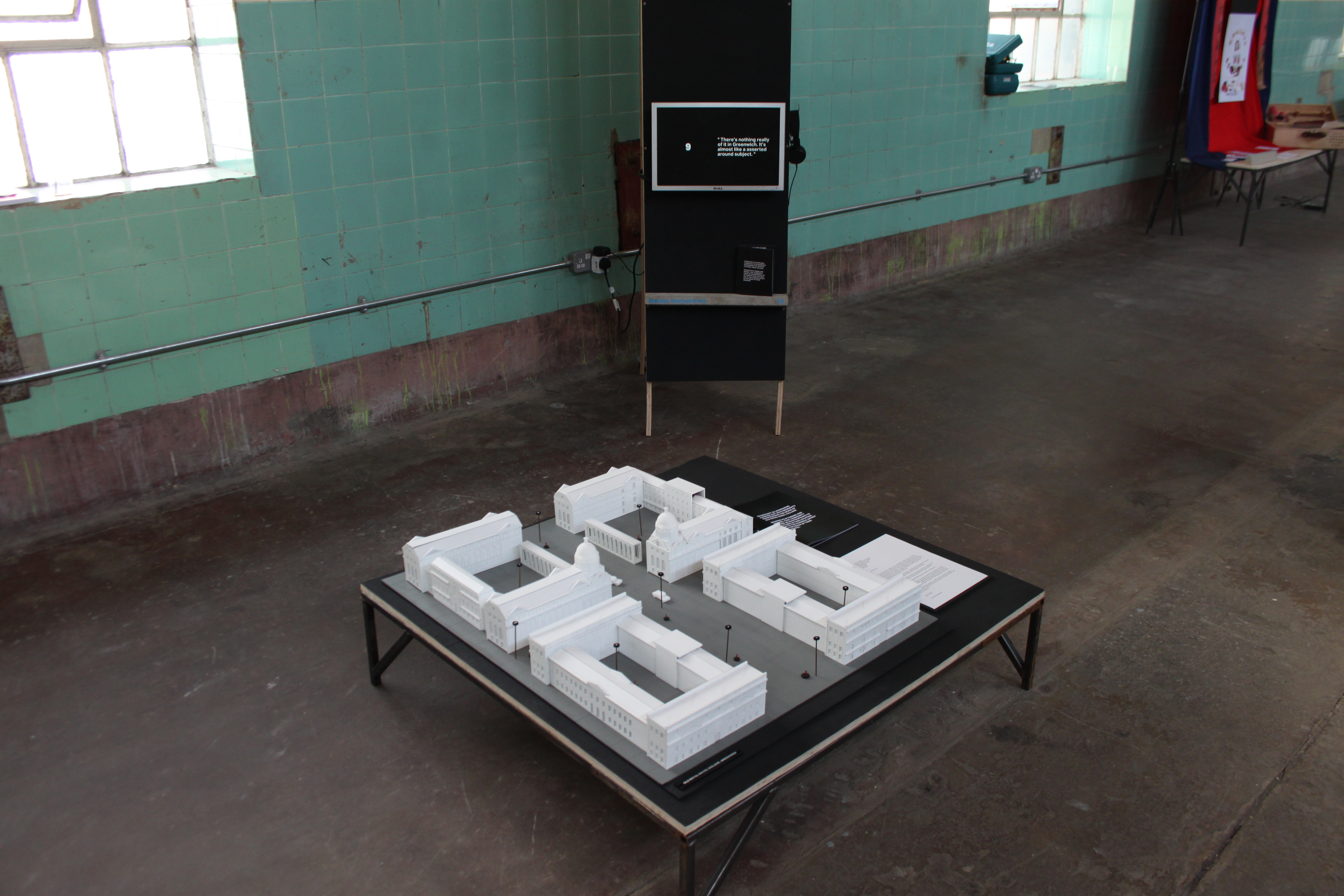 Show "Hyphen" 2017, Trumans Brewery, List of films made on the terrritory of the Old Royal Naval College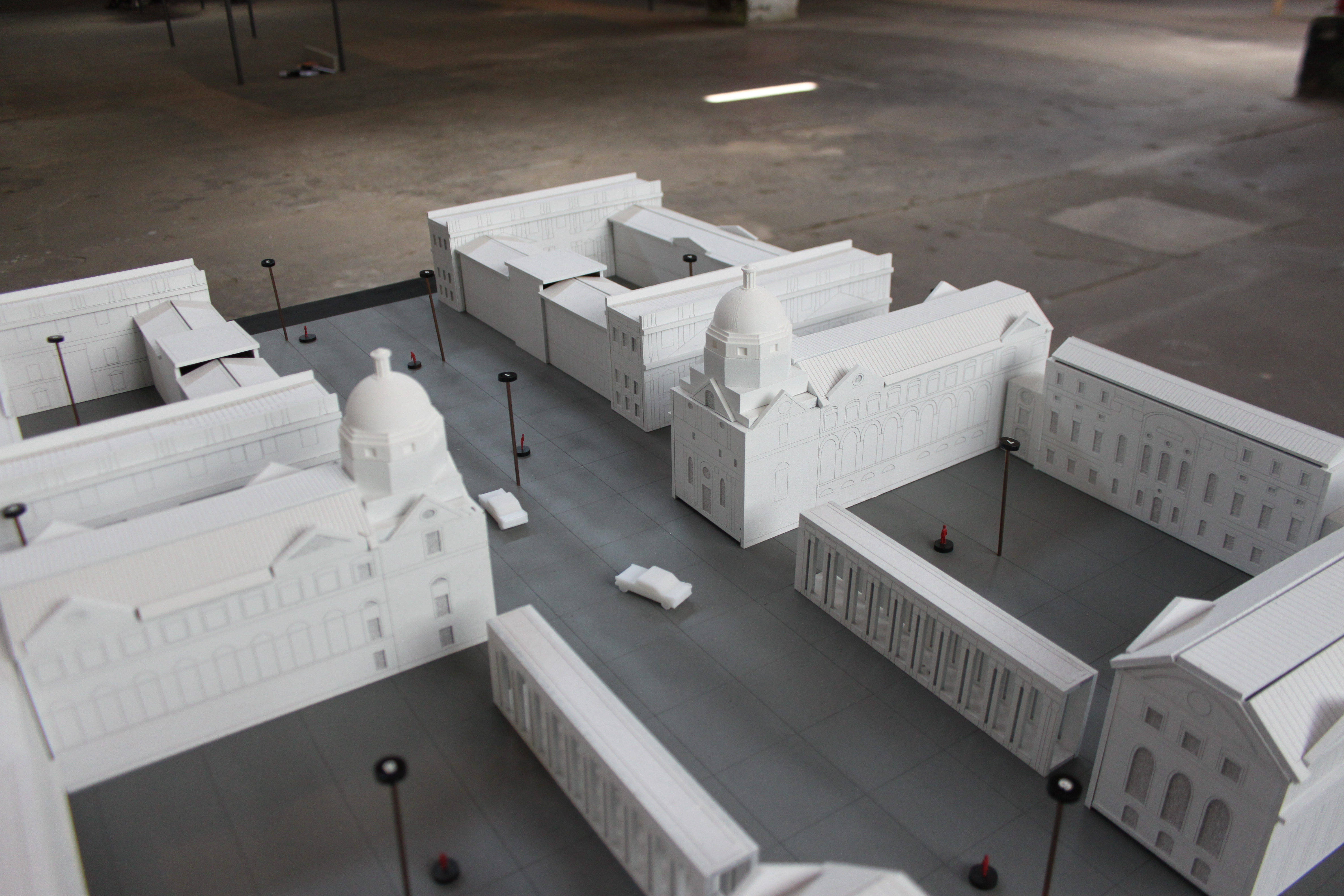 The essential part of the project was a reconstruction of the cinematic identity of the Old Royal Naval College and the Greenwich area. Through the revision of films made on site, as well as close communication with location managers, the vulnerability of the spaces' visual perception, became evident.
Results of the interviews conducted with local residents highlighted the urgency and the need to review authorisation of specific scenarios that in future might negatively affect the image of the site, therefore affecting those who permanently share the location.

Selected commentary from the community interviews.


London, Greenwich, foot tunnel entrance vs a scene from the film "Now you see me 2" Entrance to the underground station, New York. ,
Research material became a perfect ground for a series of workshops: "The Green Man" and "The Worst-Case Scenario."
The first stage of the workshop series "The Green Man", was an ice breaker exercise based on public intervention activity. Bystanders and visitors of the site were asked to participate in the alien invasion film. The role of the workshop participants was to film and complete all necessary negotiations in the process.︎︎︎
Behind the scenes.

Worksop outcome: intervention film.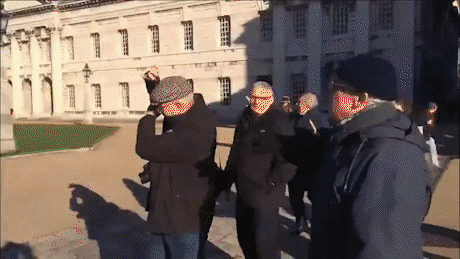 "The Worst-Case Scenario" second stage workshop, involved giving partisipants access to interview results and then encouraging them to create the worst-case scenario for the site of the Old Royal Naval College. ︎︎︎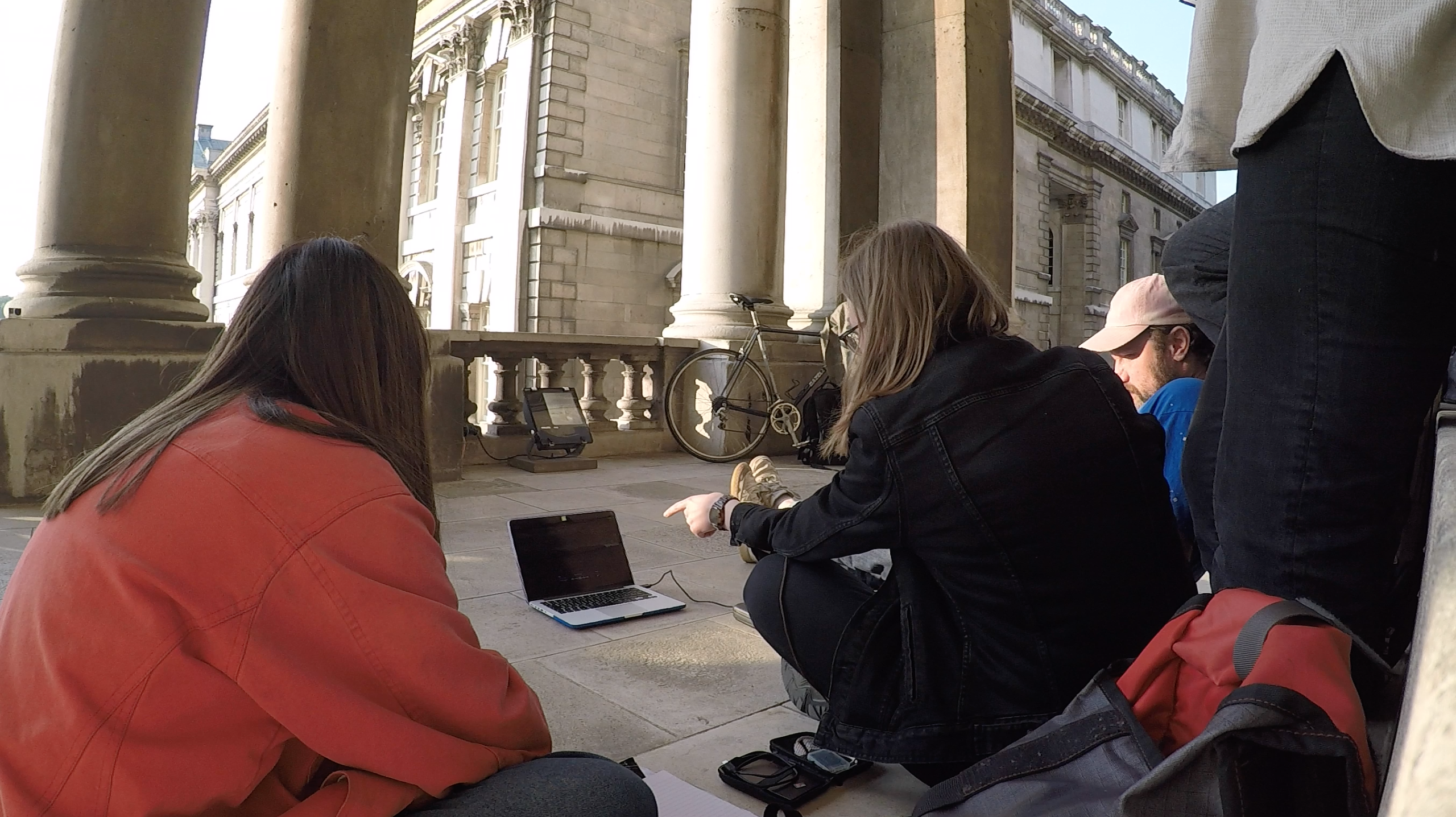 Final outcome ; "The chase" short horror film.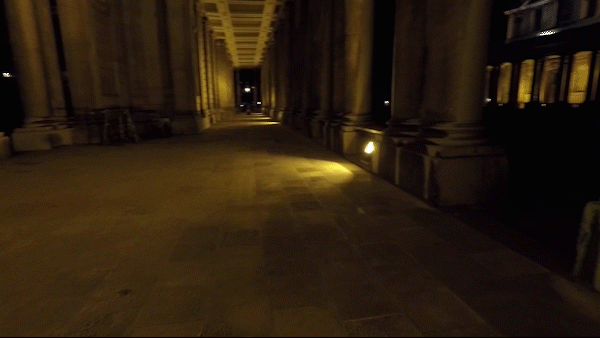 ---
Special Thanks to
Old Royal Naval College visitor centre staff
Workshop participants:
James Barclay, Raoni Azevedo, Maria Der,David Jones,Tegan Mills,Jean Luc Ambridge Lavelle.
Actors:
James Barclay, Maria Der, David Jones
2017